ANTIPHELLOS / ORTASI KAS
ANTIPHELLOS as it is called in Ancien...

03.04.2018
EDN - European Documentary Network is a global network for professionals working with documentary film & TV. Around 1000 members from more than 60 countries have joined EDN. Our organisation is open...


17.12.2018
A two-part podcast series on "Distributing Documentaries & Non-fiction Programmes" has recently been published on DocumentaryBusiness.com, a documentary blog hosted by Peter Hamilton Consultants. The...


13.12.2018
The European Audiovisual Observatory recently organized a conference entitled "Brexit: Impact, Challenges and Chances for the European Audio-Visual Sector" in order to provide insights on the UK's...


21.12.2018
EDN On Demand is a video consultation service for documentary professionals. This service makes it possible for you to get direct feedback from EDN staff members in an easy accessible way regardless...


14.12.2018
EDN WEEKLY: Projects Pitched @ EDN, 900+ commissioning editors & buyers in the EDN Financing Guide, EDN Member Benefits, DOCalendar & Festival deadlines and more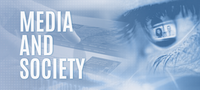 03.01.2018
The project, entitled Media and Society: European Documentary in a Changing Media Landscape, aims to set out a blueprint to secure a sustainable future for the industry. It brings together academics,...